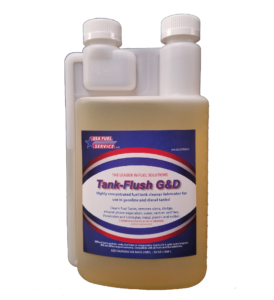 Concentrated fuel tank cleaner/lubricator for use in gasoline and diesel tanks!
Cleans fuel tanks in lawn equipment, ATV's, RV's, heavy equipment, motorcycles, cars, trucks and storage tanks.
Removes water, slime, sludge, ethanol phase-separation, varnish and tars. Penetrates and lubricates metal, plastics and rubber. Contains no harsh acids or alcohols.
Will not harm gaskets, seals, fuel lines or components. Use in 2 & 4-cycle tanks/engines. Will not affect engine warranty, compatible with all fuels and fuel additives.
See our "Tech Tips" page with more detailed information about fuel additives.